Aprons & Tabards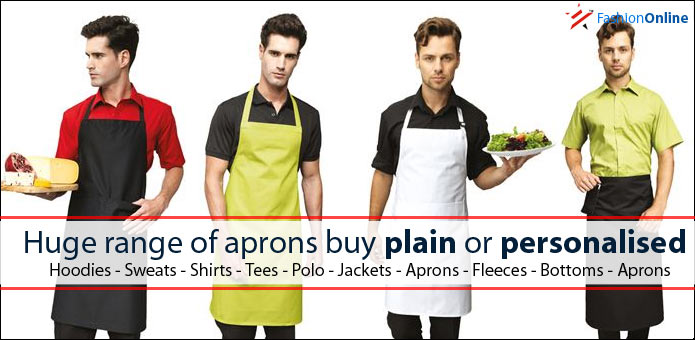 Aprons & Tabards
Do you own a restaurant, hotel or any servicing spot that requires aprons and tabards on daily basis? If this is so we at BathrobesUK can help you out with our collection of aprons and tabards that would not only go well for your entire staff but would also instill in them a feeling of unanimity. With proper embroidery or printing done on the aprons and tabards by expertise it would give a sense of professionalism and discipline to your ultimate end customers. The extensive collection of aprons and tabards we offer at our merchandising Bathrobes UK, will certainly leave you amazed.
Our aprons and tabards collection include bar gear aprons, pocket aprons, kids bibs etc. The collection comes in appreciable colors like sea green, olive and navy blue. Usually people prefer darker shades f colors for aprons and tabards as it absorb stains to a great extent. We provide you the flexibility to order aprons and tabards for your entire workforce such that it appears that they belong to one organization. This would prove out to be beneficial on your part as you will be allowed wholesale discount options and you will have to pay lesser prices.
You also have the unique opportunity to get your restaurant's or bars name embroidered on every apron with expertise assisting you in the same and you can please your special workers with personalisation being offered in the same. Buying aprons and tabards for your professional as well as daily use has become simpler with our merchandising offering you numerous benefits.
It is the time for you to select the aprons and tabards you think would make your kitchen experience better. In case of any queries our expertise always ready to assist and work in a customer oriented fashion thus rendering unique shopping experience for you.
Refine Search
Showing 1 to 35 of 35 (1 Pages)