Fuchsia Pink Bath Robe
Fuchsia Bathrobes, £9 Hot pink bath robe in Terry Towelling
New colour added to our bathrobe range is the classic girls colour which is fuchsia or bubble gum pink as it is called. Made from the same terry towelling fabrication in a 450 GSM quality this product is ideal for use. Its nice hot pink colour is also ideal for all kinds of logo customization. The gown has a front pocket and made in a shawl style with a belt.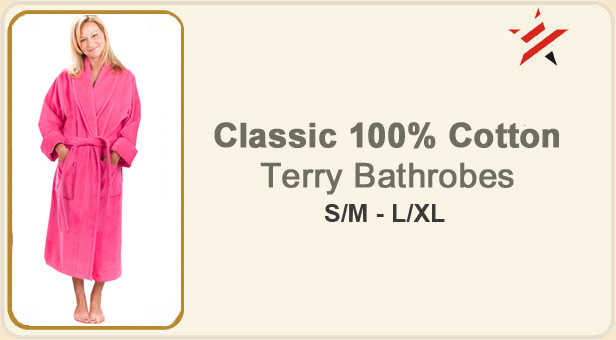 Quick Delivery
Kids 100% Cotton Robe

Fast Turnaround
Next Day Delivery

Stocked Robes
In original colours including white
Bright Pink colour cotton towelling gowns ideal for custom logo
These fuchsia colour gowns are perfect for ladies wear and ideal if you want your spa or swimming club logo embroidered on to. We offer a complete service which includes custom logo service. This item is ideal for pamper parties or for bride wedding gift.